Family Friendly Activities in Majorca
Posted
05 July 2015
by
Tom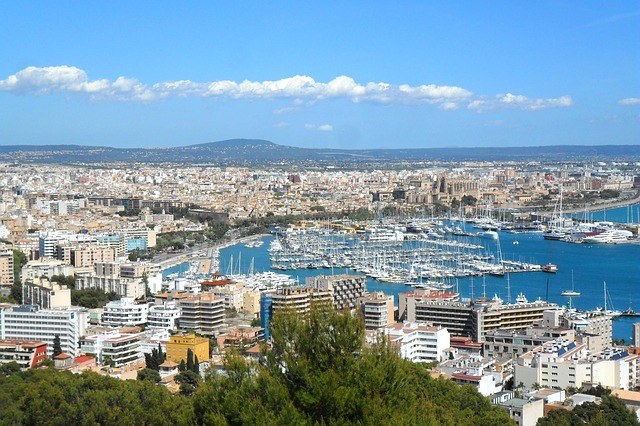 Majorca rises out of the Mediterranean as the largest and most accommodating of the beautiful sun-drenched Balearics and has been a star of the Med for sometime due to its wonderful coastal vistas, beaches and an infrastructure that has made it the go-to place for families wishing to sample the best the Med has to offer.
When looking for family things to do in Majorca, one does not need to look far. Majorca offers a wide range of activities that are fun and varied. One of the first places to begin is a family favourite – water parks. Majorca boasts a number of them and so, wherever you're based, you should not be beyond travelling distance from visiting one of them. We have the Western Waterpark in Magaluf – as you may have guessed to the west. Filled with thrilling water slides but also has various attractions that cater for small children also. Also in Magaluf you could visit the spectacular Aqualand, Majorca's premier waterpark and it's biggest. Offering high-octane thrills as well as kids rides and areas and more chilled-out amusements for the whole family to participate in. To the north there's also the Hidropark in Port d'Alcudia which is specialised more to smaller children and families and also offers fun-golf and paintball. Treading the water theme Majorca also boasts a breathtaking aquarium in Palma that can confidently call itself one of Europe's finest. An architecturally stunning building host it and inside you can get up close to the wondrous creatures the ocean contains, from sharks to giant rays. Still in Palma, you could visit the quirky Can Planas Toy Museum with over 4000 objects on display. Child, teenager and adult will find this place a fascination, lost toys all gathered together.
Day trips are an ever-present on family holidays and Majorca comes up shining here. An open-top bus tour of Palma, or a stroll through its centre to see the many street musicians, mime artists and jugglers. Day boat excursions leave from Cabrera and Dragonera and are always an excellent thing for families to do in Majorca, its exquisite coastlines best seen from the ocean. To get under it, you could head up to Magaluf and try Nemo Submarines which offers trips out to dive into the ocean and experience an underwater Majorca few will have. Majorca also enjoys an always-fun zoo safari in Sa Coma. A car drive or train ride through the attraction where the animals are free to roam naturally within the park enclosures to see giraffes, baby elephants and zebras. Always a big hit with kids.
One of Majorca's jewels of course is the mountains of Serra de Tramuntana and jeep rides can be found easily to take the whole family sightseeing through Majorca's most exquisitely beautiful inland locales.
Majorca is a family island, also. Every resort will have entertainment to cater towards the tastes of children and adults alike and children are welcomed in all restaurants. With all these unique features and the natural beauty of the island, when looking for family friendly activities in Majorca, you'd be more hard-pressed to find some that aren't.