Family Friendly Activities in Lanzarote
Posted
03 July 2015
by
Tom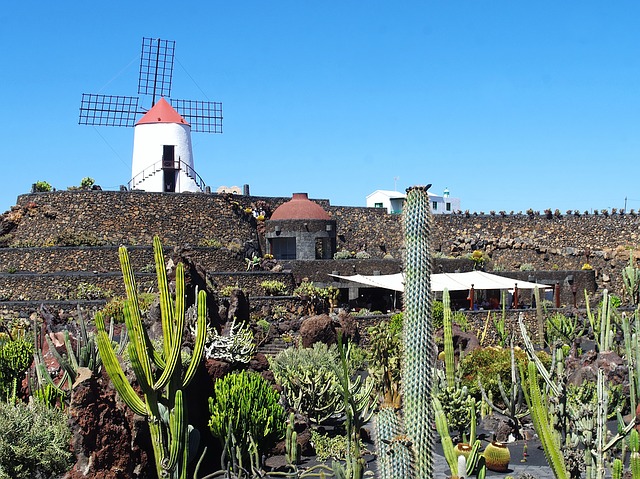 Lanzarote is a unique island, filled with geological anomalies from the island's volcanic activity blessing it with otherworldly landscapes – the whole island is a UNESCO biosphere reserve. And yet, it is also tourist friendly, with many family activities to keep all ages entertained and enough individually striking features to impress those of all ages. And when searching for family things to do in Lanzarote, one is choiced with not only the ubiquitous boat trips one finds on most island locales, but also some dramatically distinct features they would find no where else in the world.
One of these is the Timanfaya National Park. A "Martian" landscape left over from the scorching of the land from volcanic activity between 1730 and 1736. You can book day trips out to the Fire Mountains and experience the hot lands with various options from eating at the El Diablo restaurant where the food is cooked on a cast iron grill over a hole in the ground or with a camel ride across the the volcanic earth.
Another unique location when considering things to do for kids in Lanzarote is a visit to the spellbinding Los Jameos del Agua, one of the main attractions in the north eastern part of the island. A natural wonder of caves and partially collapsed volcanic tubes was transformed into an awe-inspiring entertainment venue by local artist and architect Cesar Manrique who added
artistic installations and used the naturally wondrous setting as a spectacular location to install spectacular walkways a restaurant and auditorium, while winding through caverns and opening to a jaw-dropping cave and natural pool surrounded by tropical plants. Exiting there is also The House of Volcanos, an architecturally stunning building with houses information about Lanzarote itself as well as volcanoes from all over the world.
If, after these stunning natural features you need something a little more, well, expected, then the The Rancho Texas Park just outside Puerto del Carmen is a themed animal park featuring some rare animals like a white tiger, pumas and a Nile crocodile. The park's theme also means you might find some cracking entertainment – like lasso and whip displays. Also unexpected is Cine 6 a virtual reality motion ride theater which fuses flight simulation technology and HD 3D media. Sort of like a virtual 3D rollercoaster and calling itself 6D this fusion is something new and will impress children and adults of all ages willing to try something brand new that will get the heart pounding. Cine 6 is located in the Arrecife Marina. And in reality you could take the family out go karting in San Bartolome. This track is of an extremely high standard and has been a favourite with tourists visiting the island for a number of years.
Lanzarote is a unique location offering spectacular geological landscapes and experiences you can see only a handful of places in the world on a family friendly Atlantic island with enough quality attractions to make a great spot for those families who want a bit of everything.