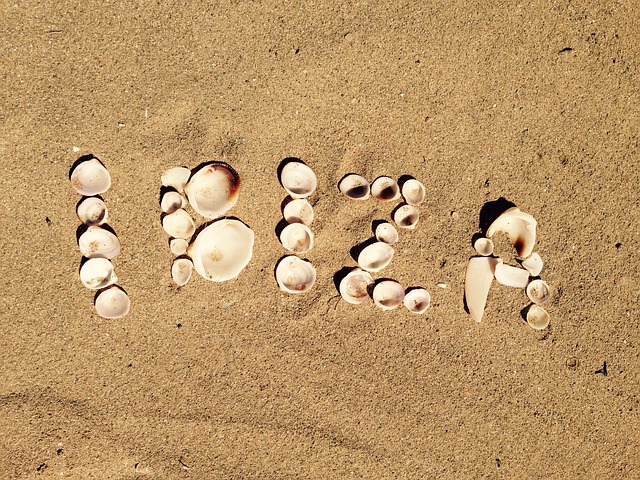 Ibiza's reputation precedes itself as a party island for 18-30's with superclubs and the go-to place for hedonistic bedlam. Not the first place you'd think of for a family holiday, maybe. Well, we think this beautiful island is all that and more and should not be overlooked if considering a family-holiday in the Med.
To begin with there IS a quieter side to Ibiza. There has to be, or none of the locals would live there, away from the prominent party towns. First of, there's Santa Eululia, Ibiza's third-largest resort and a perfect destination for families wishing to base in Ibiza away from the hubbub. With excellent restaurants, art galleries and an spectacular marina, it's a laid-back picturesque Baleric resort. It has a fantastic beach and a beautiful palm-lined promenade. Further north, there's also es Canar, another very charming Mediterranean resort. It has a small idyllic-looking cresent, golden sand beach and a small fishing harbour and is populated by many family-friendly hotels, bars and restaurants. es Carnar also hosts the famous Hippy Market and a range of watersport activities to keep the kids entertained.
With your base sorted you'll now want to find some family friendly activities in Ibiza and we have a few suggestions. Firstly, there's Acrobosc, a fantastic outdoor activity park situated near es Canar. For children as young at 3, Acrobosoc offers a range of suspended assault courses for you to navigate through the pine trees. There's more demanding ones for the adults and is an exercising and dramatic activity and is a unique and fun excursion on the island – a great thing to do for kids. Sticking with the active theme, San Antonio has a new surf house with artificial static wave machine, situated directly on the seafront. The Flowrider – as it's called – lets even beginners had a go at riding waves for the first time in complete safety and with staff and instructors on hand to help.
If you'd rather something more relaxed, Ibiza also has many opportunities to go sightseeing families in tow. The aforementioned Hippy Markets are a must. An eclectic mix of handcrafted jewellery and clothing is on offer for you to delve into. Also, on the south tip of the island is the Las Salinas Salt Flats – a spectacular sight especially at sunset. Ibiza Old Town is also a great place to venture out. A picturesque castle is on show and you can adventure through the narrow streets opening to panoramic spectacular views of the Mediterranean and town below. A great location for family pictures. Travelling up to the north of the island you would mistaken to miss the Can Marca Caves. They offer breathtaking sea views. Venturing in, you can witness the eon-old stalagmites and stalactites formations that have taken shape, weird and wonderful peculiarities of geological time. The site also has a spectacular light, water and music show in the depths of the caves.
With these laid back locations, family friendly activities activities, historic sites and the obvious – the idyllic beaches -, Ibiza has a huge amount to offer to families wishing for a relaxing – yes relaxing – break to one of the most beautiful and varied islands in the Mediterranean.