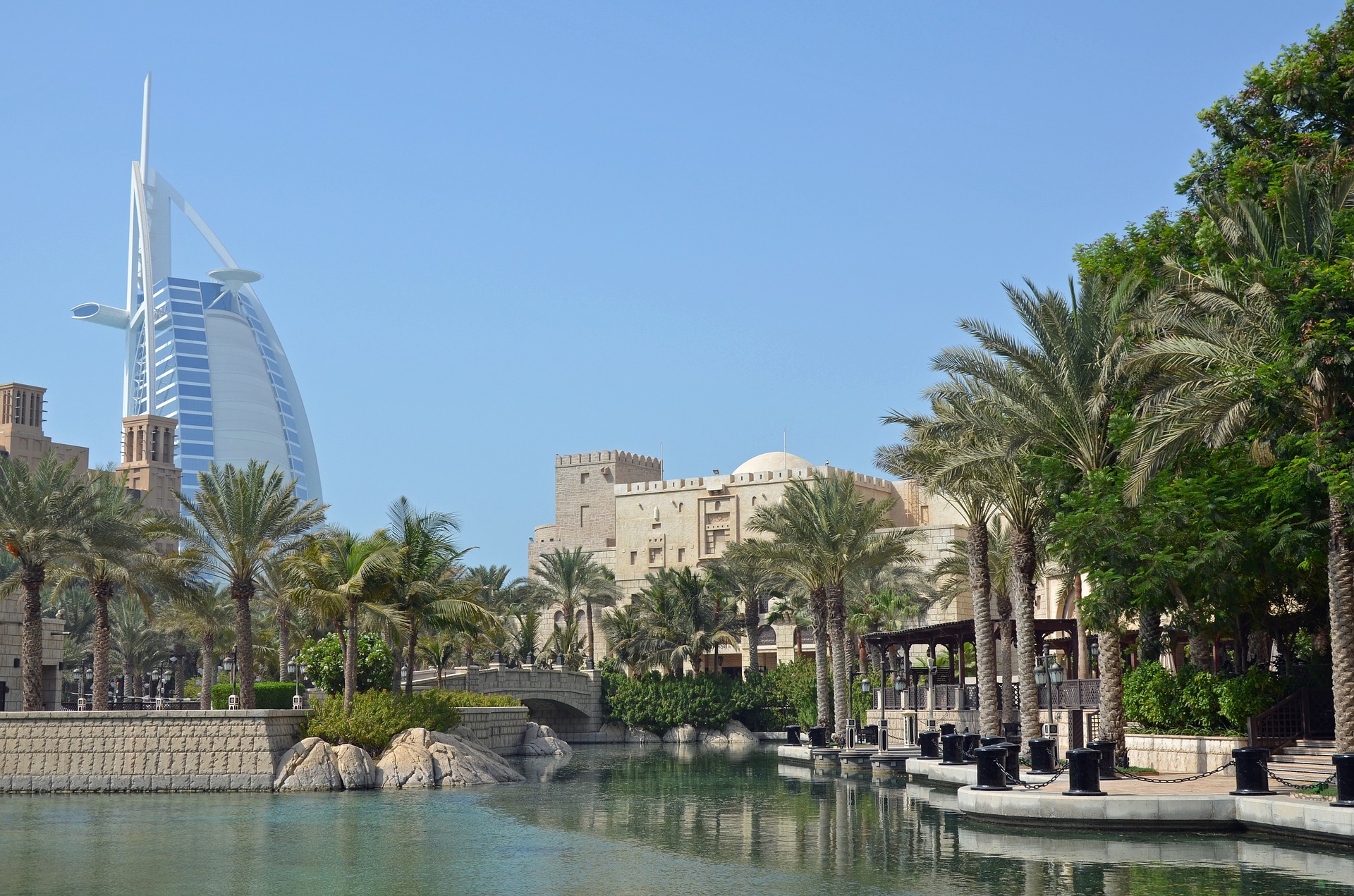 Dubai has announced itself as a global city with its feats of otherworldly engineering accomplishments. The world's tallest building, man made islands shaped to mimic the map of the world, skiing in the desert even. But with such announcements inevitably comes tourism, as people flock to see this space-age city in the desert. Here, we're going to see what accommodations it has made for families travelling to the city hoping to experience this 21st century wonder.
First of, it'll be the first thing you see and is an absolute must simply for the experience – a trip two thirds up the Burj Khalifa, to the 124th floor. The world's tallest building is a spectacular, almost alien vision from the ground, rocketing out of the desert sand to ungodly heights but the view of the city, desert and ocean from way up is an unforgettable experience. While in the area it would be advised to hang around for nightfall to see another truly immense vision at the Dubai Fountains at the Burj Khalifa Lake. Water dances to a height of 500ft to the sound of Arab, world and Classical music and is one of Dubai's not-to-be-missed spectacles.
An attraction I've not come across before, and aimed specifically at children is the concept behind Kidzania. Billing itself as an interactive education centre where children assume the roles of participants in a city, like a fireman or doctor, in a simulation which is built to children's scale. Its a fascinating idea and one that might be worth exploring more when in town.
While in the desert, it'd makes sense to cool down a little and Dubai has it covered. Firstly with an indoor ski ski centre which has a tobogganing hill and five ski and boarding slopes meaning the whole family can ski in the desert – another Dubai enigma. When thinking for things for kids to do in Dubai an easy answer presents itself – waterparks. Dubai has two. The Aquaventure Water Park and the Wild Wadi Water Park. Aquaventure is the larger of the parks and has more thrilling rides for those looking for an adrenaline rush while Wild Wadi is a tamer affair currently although has plans to announce a new ride to rival Dubai's best. So, depending on your preference you have a cool choice as to where to splash around. Because it's good to be by water in this kind of heat I'd stick near it and head over to Dolphin Bay, one of the most sophisticated dolphin habitats in the world where you and your family have the opportunity to meet and swim with dolphins. The center, close to Aquaventure, also offers a diving school, spa and fitness facilities and an aquarium making it a complex that has a lot of bases covered for a complete day out.
With these world class facilities, as well as many many more, you can be safe in the knowledge that you'll not be struggling for family friendly activities in Dubai. The fast-developing city continues to lay-down world class facilities in all departments to ensure it joins the elite of the world's cities, and like all great cities, it'll leave touring families with plenty to see and do.