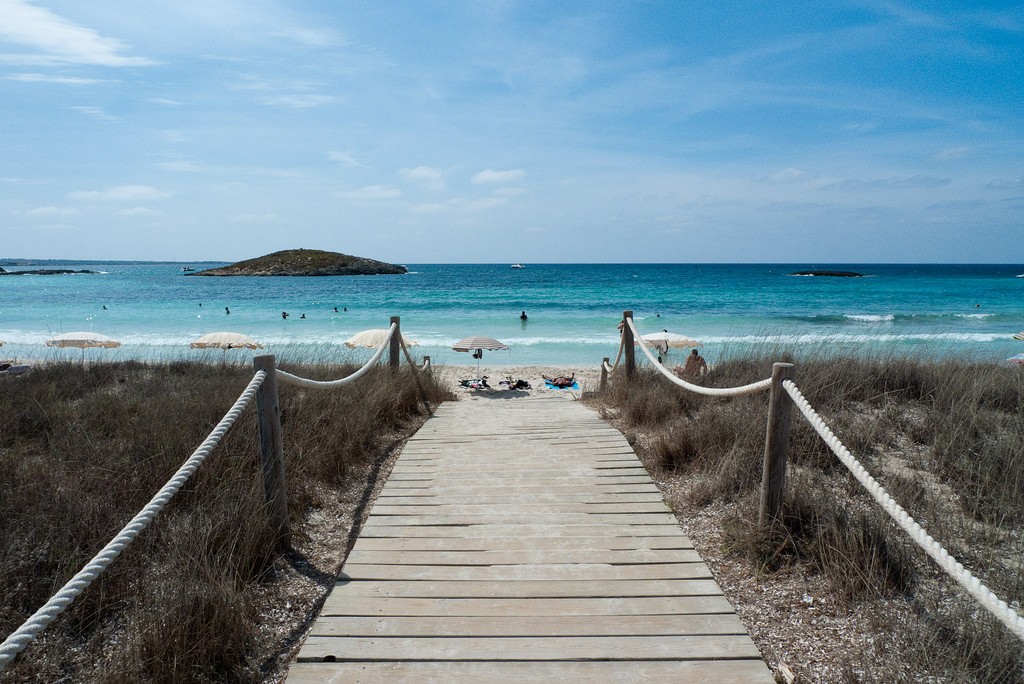 Ibiza is a stunning part of the Balearic Islands and has built a reputation for being the party island of the world. This is why so many students and young at heart travellers choose to race there between the months of May and October. But this isn't all the island has to offer.
The history of Ibiza is rich and interesting, with a variety of historical attractions that will be sure to catch your eye.
The coastline of Ibiza is something of a marvel. With an array of beautiful, hidden coves that are crying out to have their secrets uncovered. A trip to Ibiza will really show you the true beauty and grace of the Island.
A charming place to pay a visit during your time in Ibiza is Ibiza town. This city is absolutely packed to the brim with boutiques, bars and restaurants boasting a wide range of high-end dining opportunities. Cobbled streets, a castle and even a marina that has a whole variety of yachts to appreciate, this is the place to come if you want to see a whole new side of Ibiza.
However, if you're looking for fun and excitement Ibiza Town is home to three of the world most famous super clubs – Pacha, Amnesia and DC10.
On this note, those who are looking for the party can find it in Sant Antoni, the true nightlife capital of Ibiza. Clubs, bars, cafes and budget hotels are all based along this beautiful coastline. San Antonio as it is known is the place to come for a great time.
If you're looking for the slightly quieter side of life, you may appreciate the quaint resort towns such as Santa Eularia des Riu amd Es Canar provide. Here you will find not only a host of water sports along the beautiful golden beaches but also a variety of entertainment venues, shops and some really excellent hotels too.
Our real top tip for those take a holiday to Ibiza is to take the opportunity to explore outside the main resorts and wander along a road less travelled. By hiring transportation (often a moped or scooter) you can take in some of the truly unspoilt areas of the island and even find yourself trekking through some pine forests and charming village trails.
There really is something for everyone in Ibiza, whether you want to party until the sun goes down, laze on the beach or even take a hike through a forest, you can do it here all against the beautiful Mediterranean backdrop. Just remember to pack your dancing shoes!
We've teamed up with online fashion store Need That Look and they've put together this lookbook of items perfect for an Ibiza holiday – see links to each item below. Keep an eye out on the Holiday Gems Facebook page for a very exciting competition coming soon where you could win a holiday and new holiday clothes from Need That Look!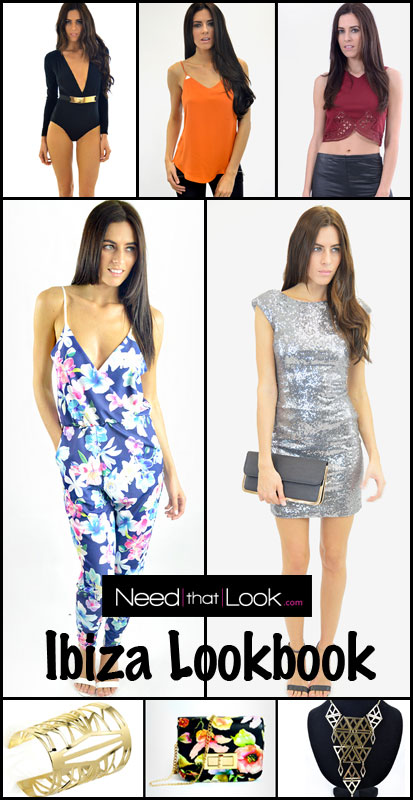 Ibiza items:
Gold belted bodysuit – http://www.needthatlook.com/gold-belted-bodysuit/
Orange and gold VL vest top – http://www.needthatlook.com/orange-gold-vl-vest-top/
Madison red lace crop top – http://www.needthatlook.com/madison-red-lace-crop-top/
Bethany blue floral jumpsuit – http://www.needthatlook.com/bethany-blue-floral-jumpsuit/
Chelsea sequin bodycon dress – http://www.needthatlook.com/chelsea-deluxe-sequin-bodycon-dress/
Shiny gold cuff bracelet – http://www.needthatlook.com/shiny-gold-colour-cuff-bangle/
Floral shoulder bag – http://www.needthatlook.com/floral-shoulder-bag/
Geometric design chain necklace – http://www.needthatlook.com/geometric-design-chain-necklace/