Amazing Deal - 3 Nights in Kuala Lumpur and 7 Nights in Bali for Just £499 Per Person
Posted
23 June 2016
by
Tom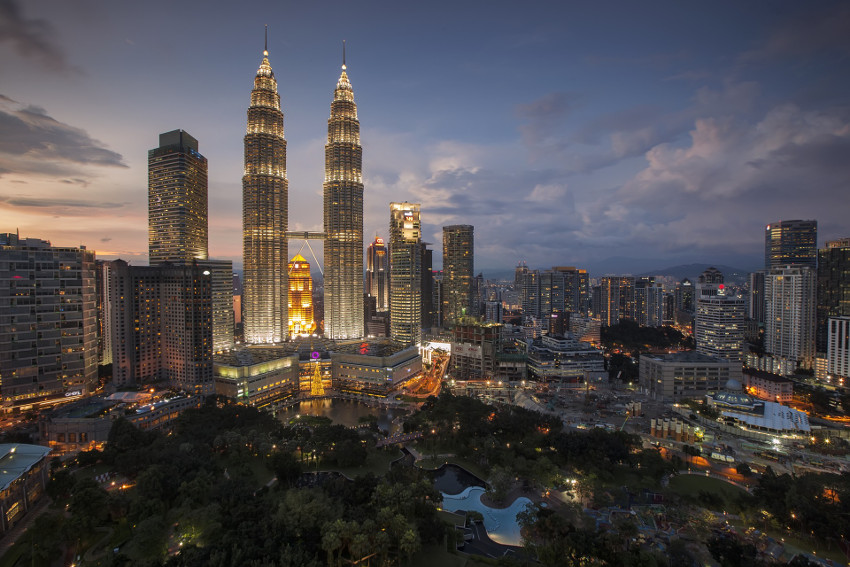 As far as holiday deals go, we think this multicentre deal to Kuala Lumpur and Bali is pretty spectacular!
Spend 3 nights in Kuala Lumpur and 4 nights in Bali for just £499 per person on September 2016 departures. It included bed and breakfast basis hotels and flights!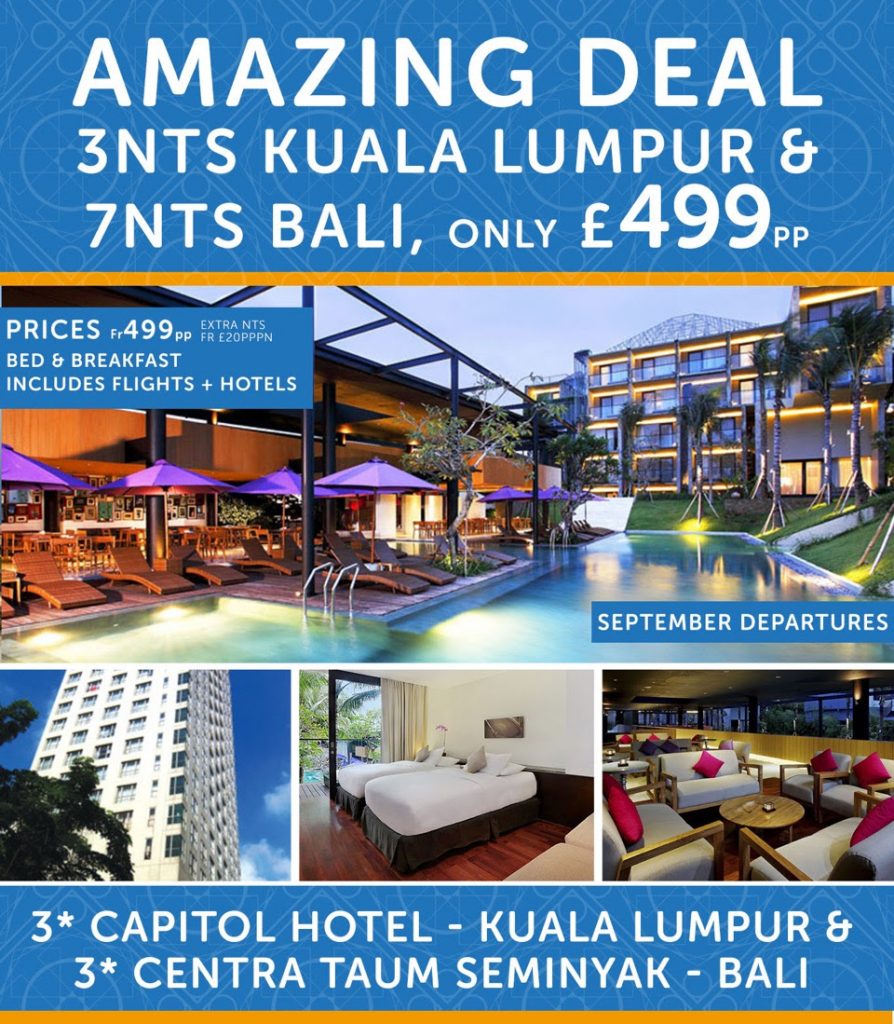 3 Nights in Kuala Lumpur
You'll spend 3 nights in the 3* Capitol Hotel in Kuala Lumpur. Take in that spectacular skyline and enjoy all that Malaysia's capital city has to offer. This buzzing city is a haven for shoppers, a paradise for lovers of architecture and an incredible place to be for night owls looking to soak up a party atmosphere.
7 Nights in Bali
You'll then move on to Bali, where the beautiful beaches and slower pace of life will give you chance to take a breather. You'll stay at the 3* Centra Tsaum Seminyak. Sip cocktails on the beach or catch the sun around the pool. How you spend your time here is up to you.
Claim this Offer
To claim this limited offer, call us today on 01244 957 723.