Turkey has been a popular holiday destination with tourists from around the world, attracting 37 million visitors in 2014.
It comes as no surprise when you consider the blue skies, sunbathing weather and some of the incredible beaches on offer to holidaymakers here.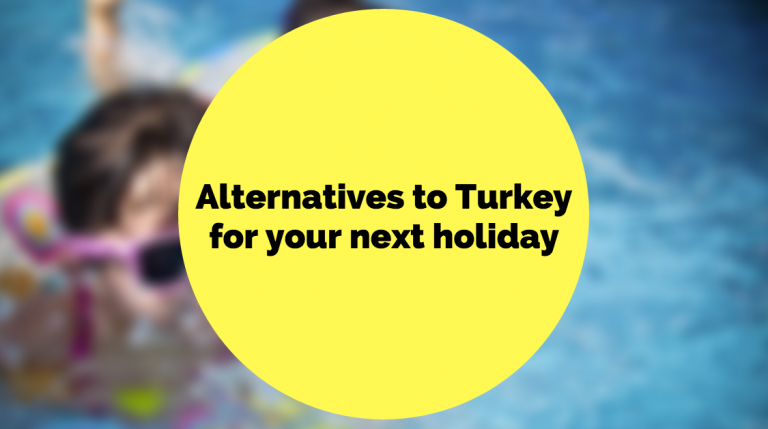 But if you're one of the many who has fallen in love with the country over the years and been back time and time again, perhaps you're now looking for something a little different? Here are some of our favourite alternatives to Turkey as a holiday destination for those looking to try somewhere new!
Malta
Malta boasts a genuinely pleasant climate for much of the year. Even in the depths of winter it will remain mild, while summers have been known to soar into the 30s – perfect weather for enjoying an afternoon by the pool.
Those attracted to Turkey for its historic sights won't miss out in Malta either. With temple ruins thought to date back to 3200BC and lots of museums and impressive architecture, Malta is a fantastic alternative to Turkey for those looking to immerse themselves in the history of the country they're visiting.
Majorca
A beach lover's paradise, the Balearic Island of Majorca is just a short flight from the UK. But it's a whole world away in weather terms with pleasantly mild (sometimes even warm) winters and hot, dry summers. The island is awash with white sand beaches and there are resorts catering to all tastes, from the party lover's paradise of Magaluf to family friendly resorts like Alcudia.
So if you're on the hunts for an alternative to Turkey that boasts the beaches and the weather, Majorca should be on your shortlist.
The Canary Islands
Tenerife, Gran Canaria, Lanzarote and Fuerteventura all boast great weather all year round, beautiful beaches and plenty of family friendly resorts. The climate in the Canary Islands isn't too dissimilar at all from that of Turkey. And the wide range of activities and attractions make any of the four islands above a great alternative to Turkey for a family holiday. With a flight time of around 4.5 hours, the length of travel is very similar to heading to Turkey from the UK too.
Cyprus
Cyprus has more in common with Turkey than just great weather and fantastic beaches. Both are similar flight durations from the UK (around the four and a half hour mark).
Both are also steeped in history. In Cyprus, you can see the Kykkos Monastery, Tombs of the Kings and the Kato Paphos Archaeological Park, amongst many attractions. This makes it a really great alternative to Turkey both for those who enjoy the sightseeing and those who enjoy relaxing on the beach or by the pool.
Mexico
If you're feeling a little more adventurous and are prepared to fly a little long, another destination that boasts both beautiful beaches and plenty of history is Mexico. The Mayan Riviera and Cancun, along the Caribbean coast of the country, could give any destination a run for its money when it comes to beaches. Crystal clear waters are a hit with scuba divers and snorkelers, while the white sands make a perfect place to soak up the sun.
Cancun's nightlife is a pull with the party crowd.
Don't be fooled into thinking this part of the world is all beaches and parties though. The Mayan Riviera is littered with Mayan Ruins, including Chichen Itza, one of the Seven Wonders of the World.
There's a dry and rainy season on Mexico's Caribbean coast, so you'll probably want to time your visit accordingly. But if you're looking for somewhere with plenty of sights to see, loads of beaches and pools to enjoy and some great weather, Mexico could be a great option for you.
Still Not Sure?
Our travel experts are always happy to help you find the right holiday. So if you're still not sure about where to go, call us on the number above and we'll happily help you to find the perfect break.