If you're seeking an unforgettable sunshine holiday filled with picturesque vistas, stunning beaches, exciting activities and endless hours of blissful relaxation, then a trip to the Algarve is perfect for you!
Boasting a huge range of attractions, there is something for everyone here and we have decided to fill you in on what you need to know about this gem of Portugal.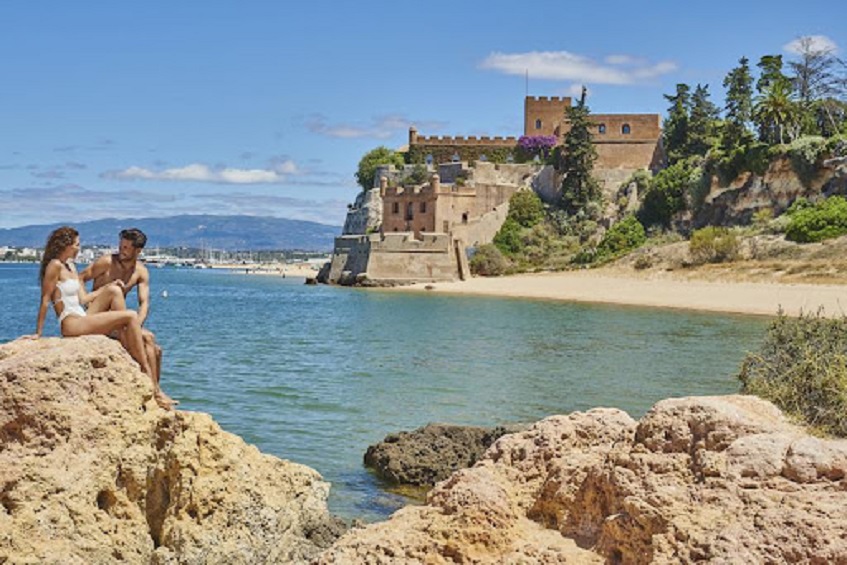 What are the travel specifics for visiting Algarve?
The flight to Algarve takes approximately 3 hours and to visit, you will need to ensure your passport is valid for at least 3 months after the day you plan to leave.
There is no time difference between the UK and Algarve.
What language is spoken in Algarve?
Portuguese is the official language of Algarve. Portuguese is a romance language, which developed from a variant of Latin spoken between the 3rd and 8th century. It shares a lot of similarities with the Spanish language.
There is also a large percentage of English speakers in Algarve.
When is the best time to visit Algarve?
Algarve is the southernmost region of Portugal, boasting a Mediterranean climate. Hot, dry summers and mild winters make this a perfect year-round destination for holidaymakers.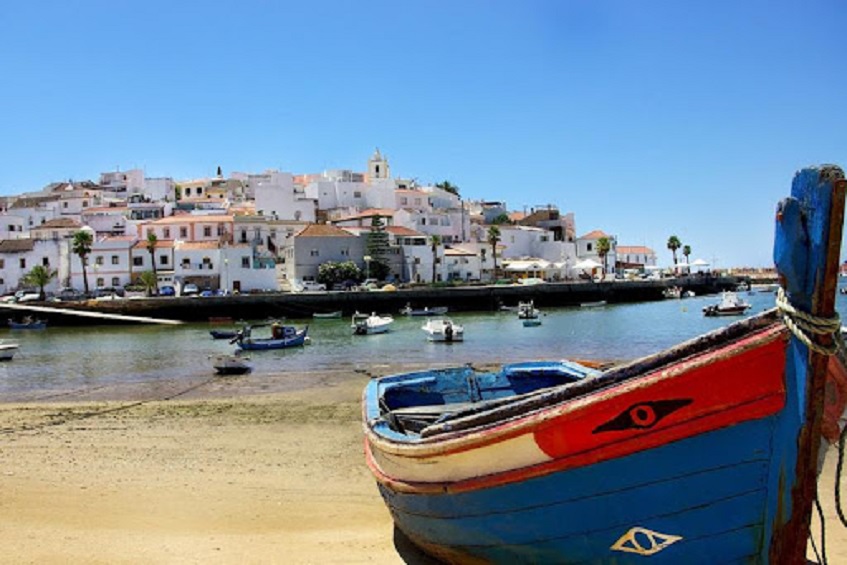 From June to August, temperatures can reach up to 30°C, making this the ideal time to go for anyone looking to soak up the sun on the beautiful beaches.
January and February are the coolest months, with temperatures ranging between approximately 10ºC and 18ºC. These months are perfect for those looking to explore the Algarve's rich history or experience its natural scenery.
What are the most popular holiday resorts in Algarve?
Algarve is home to a number of fantastic resorts, featuring something for every type of holidaymaker.
Lagos is ideal for visitors looking to enjoy good food, stunning vistas, water sports and other thrilling activities. It also features a lively nightlife.
Landlocked Monchique is perfect for holidaymakers wanting to explore the Algarve's natural scenery and experience unique cuisine.
Another option that combines all the pleasures of a holiday resort with a historic waterside city is Portimão, which offers beautiful beaches, cultural attractions and tantalizing cuisine. It is also perfect for those looking to try their hand at big game fishing.
Elsewhere, the resort of Albufeira is an idyllic spot for families and groups of friends. Here you'll find plenty of fantastic beaches, a range of exciting activities, and ample restaurants and bars.
For a livelier holiday, Vilamoura in the western area of the Algarve is a great choice. Known for its exciting leisure activities and nightlife, it also offers plenty of sun-kissed beaches for those hoping to relax.
If peace and tranquility is what you're seeking, Quarteira is ideal. Calm beaches, stunning natural landscapes, plenty of fantastic restaurants and markets all await. Families will feel right at home here.
What are the top attractions in the Algarve?
Cities in the Algarve offer a fantastic selection of activities and beautiful historic attractions.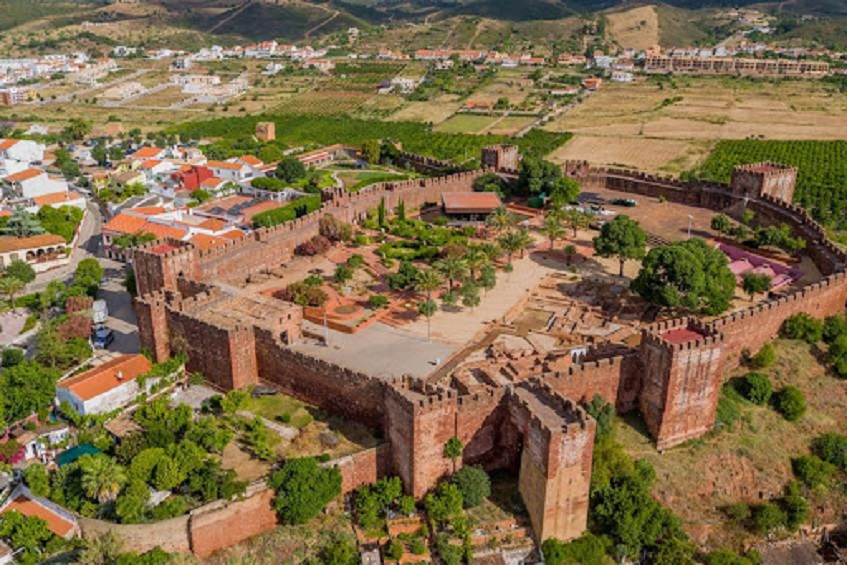 The capital city Faro is home to several stunning attractions, including the historic Lethes Theatre where you can be transported back in time while enjoying a show. Or for history buffs, the Algarve regional museum is a must see.
Vilamoura features a wealth of attractions, most notably their famous casino, where holidaymakers can try their luck on a variety of games or take in a spectacular live performance.
Albufeira is home to several golf courses that reach near the sea, providing a beautiful backdrop to your game. You'll also find plenty of historic landmarks here, such as Paderne castle and the Chapel of Our Lady of Guia.
In Quarteira you'll find the Aquashow Park, a thrilling waterpark filled with slides, rides, and wave pools. You should also pay a visit to the Avenida Infante de Sagres, a lively boulevard featuring a diverse selection of restaurants, shops, and bars.
Castle Silves, the largest castle in the Algarve, is perfect for families and history lovers alike. Outside the castle walls you'll find the municipal museum, filled with historic treasures, and have the chance to sail down the picturesque Arade River.
Is the Algarve a good destination for a beach holiday?
Being a coastal region, the Algarve is home to a fantastic selection of beautiful golden beaches (more than 100). Anyone craving lazy hours of blissful relaxation or exciting water sports will be spoilt for choice.
Famous for the beautiful red cliffs surrounding it, Praia da Falésia is a blue-flag beach in Albufeira. The golden sands and calm waters make it ideal for swimming or sunbathing.
Further along the coast, nestled snugly between the eastern marina and the dock of Quarteira you'll find Praia de Vilamoura. This idyllic blue-flag beach is perfect for families looking to soak up the sun or thrill seekers hoping to enjoy some water sports.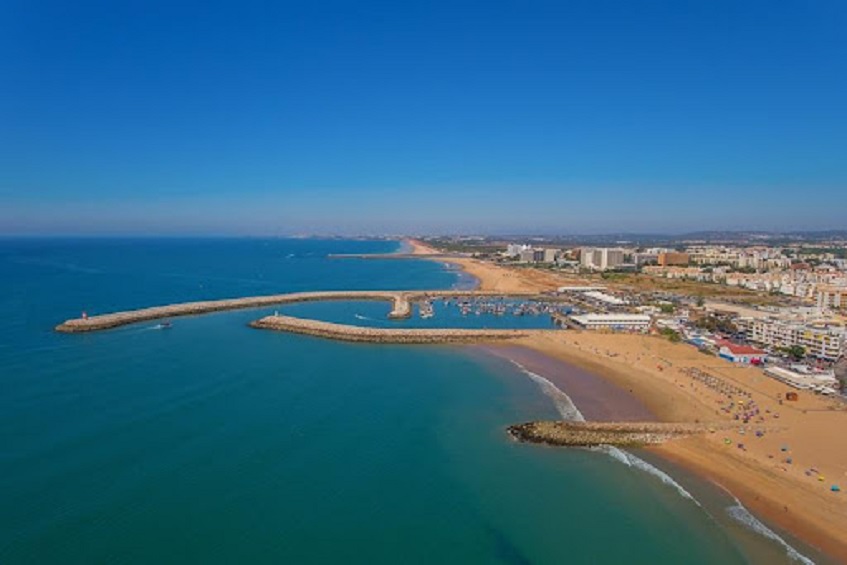 For holidaymakers looking for a more tranquil beach where they can enjoy a leisurely swim, Praia de Quarteira is the perfect choice. This blue-flag beach is separated by a series of stone breakwaters providing calm waters, while the seafront avenue Calçadão offers a diverse range of recreational facilities.
What Algarve destination is best for nightlife?
While the Algarve is known for its sunshine, it is just as lively once the sun sets.
Most cities have a good selection of restaurants and bars to sample, however, for a livelier experience, the cities of Albufeira, Vilamoura, Faro and Portimão offer the best selection of nighttime activities. Holidaymakers can join in a range of traditional folk dancing and themed nights, or just sample the varied selection of bars and clubs.
What culinary specialties are not to be missed during a visit to the Algarve?
Food lovers will be right at home on the Algarve. Being a coastal region means there is an abundance of delicious fresh seafood on offer, both in the restaurants and markets.
One of the more popular dishes is Caldeirada, a fish stew made with saffron and potatoes that varies from town to town depending on the catch of the day.
Don't miss out on trying a Cataplana, a staple of Algarve cuisine. This dish is prepared within a giant pan of the same name that seals the food together creating an enticing blend of aromas and flavors. A cataplana dish can be made up of any mixture of ingredients, ensuring there's an option for everyone.
Adults should also make sure to sample Arbutus-berry brandy. Known traditionally as Medronho, this drink dates back to the 10th century and is a staple of the Algarve.
Experience the delights of the Algarve for yourself. Book a magical sun-drenched Portuguese holiday today with HolidayGems.co.uk.