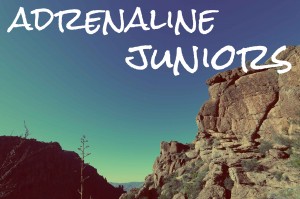 Is there anything more thrilling than being able to roam the great outdoors not worrying about what meeting is next up on Monday morning? Of course, your kids aren't going to be going to meetings but they could be thinking the exact same thing about school!
It is not often when you can let your hair down with your kids. Of course the opportunity for adrenaline-fuelled activity rarely rears its head and when it does you have to seize it with both hands.
The benefits of activity outside are pretty much endless too – is there anything more confidence-inspiring that being able to balance on the line that is hardly the widest object? Or is there anything healthier than being able to climb the toughest objects you can in trees? Especially big ones!
Today we're salivating for slacklining…
That's probably a bit overboard but we're excited about it, right? While rope walking has been around for sometime, somewhere approaching a thousand years or so, modern day slacklining has been around for considerably less time. However, it is generally attributed to a pair of rock climbers named Adam Grosowsky and Jeff Ellington in 1979, who started working with loose chains around Washington state's Evergreen State College.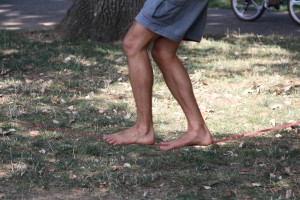 Minimum Age for Slacklining
Technically there is no age limit for such an activity as slacklining, as anyone with decent balance, a sturdy rope as well as a couple of fair-sized trees in their back garden can probably testify to.
Caution is however urged where minors are involved. Children must be supervised at all times and children under the age of 5 are not recommended for this activity due to the strenuous effort involved and the obvious danger of them falling through a lack of coordination.
On the other hand, if you're fit and healthy then there is no reason why you can't take part in an activity that works on balance as well as strength. It is great fun and it is something older children will love.
The Best Slacklining Destinations
This depends on whether you're a bit of urbanite or if you prefer to slackline out in the sticks where the natural beauty spots often are. Slacklining is an activity that is fairly unique in the sense that you can participate in it in a multitude of environments depending on whether the conditions are right for you to set your equipment up.
There are designated areas such as slacklining parks that are specifically designed with slack-poles already installed. However, if you feel a tad more adventurous some natural parks allow people to create their own slacklining haven.
Of course if you haven't got two big trees within your garden then that puts you at quite a disadvantage. But despair not, as equipment is relatively cheap and it not hard to figure out. Now, finding areas where it is actually legal can be the difficult part. Most places involve a round trip to the USA where some national parks such as Yosemite allow the activity in numerous locations throughout the park. However, here it usually involves something a little more expert – slacklining between canyons is not what we would recommend for your first attempt!
Indeed, there are also numerous locations in Europe, primarily in Germany where the forests are thick and where the Slackline World Cup was held in 2012, in Munich.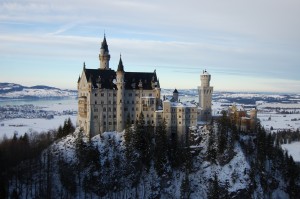 If you're looking for somewhere a little closer to home, there are literally tens of slackline organizations, usually arranged through social media such as Facebook. The diversity of the clubs too also provides a wealth of excitement. There is an ever-growing community of slackliners there who view the activity as somewhat of a growing presence in the overall term of 'sport'. It is arguably already a sport due to the official presence of Slacklining World Cup, notably in Germany, whereby competitions based on the longest slackline safely navigated are regularly taking place.
UK slackline associations are based in Poole, York, Brighton, Bristol, Manchester, London, Sheffield, Nottingham and Glasgow and Edinburgh including many more.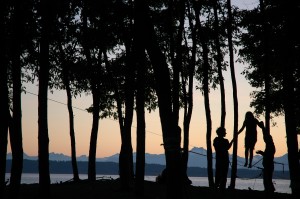 In terms of the equipment needed, the price varies. Kits are available, especially for beginners who also have children from anything between £40 and £80. Buying equipment individually isn't recommended due to cost amounts of each piece of equipment and as, if you want to participate in the activity properly, buying equipment amounts to anchors, slackline, ratchets, slings, bag as well as tree protection gear, it is even more paramount to you search for properly equipped kits.
All-in-all slacklining is an activity that exercises your mind as well as your body and can be great fun whether you're a kid or an adult. Are you and your kids ready for an exciting, adrenaline-fuelled holiday involving slacklining?
If you've got any tips for kids learning to slackline, or any inside knowledge regarding best spots or even tips on how to make the experience better, don't hesitate to get in touch by leaving a comment below or by Tweeting us using the #AdrenalineJuniors.