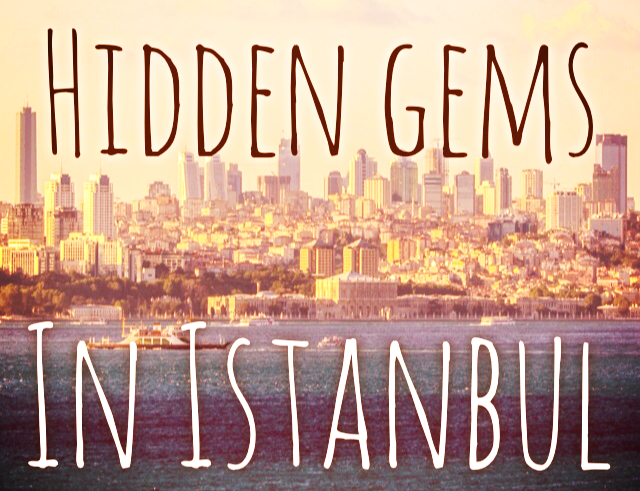 The city of Istanbul is truly one of Europe's historic cities. The only city in the world to span two continents, it is full of fascination and contrast. Unsurprisingly, Istanbul is popular with tourists, so where do you go when you want to get away from the crowds? Well, look no further – here's our lowdown on the best hidden gems in Istanbul…
---
The Passages Surrounding Istiklal Avenue
Istiklal Avenue is one of the most famous streets in Istanbul, but there are a number of 'pasaji' (passages) off Istiklal that are well worth exploring. If you enjoy hunting through antiques, jewellery, ceramics and other interesting items, these streets are a good place to start.
---
Sahaflar Çarsisi
This second hand book bazaar is nestled into an ancient courtyard and dates back to when the city of Istanbul went by the name of Byzantium. It is full of intriguing treasures, with ancient and modern volumes both found together.
---
Cihangir
If you want to see the bohemian side of Istanbul, head to Cihangir. This laid-back neighbourhood, jolted into life by the Gezi protests, is a haven for creatives and a great place to take in views over the Bosphorous (head to the garden of Cihangir mosque 4 for the ultimate vista). There are plenty of great cafes, bars and eateries in Cihangir, and it's really child-friendly too!
---
Sali Pazari
Every Tuesday there is an enormous market in Kadiköy, on the Asian side of the city. Head here for fresh food, cheap clothes, or just to take in the atmosphere. You can find out more about how to get to the Sali Pazari here.
---
'The Steps' at Uskudar
OK, so this one's so well-hidden we can't even find a photo! According to local hermoliver on Reddit, "If you go to the Uskudar ferry station, and then turn right and walk along the Bosphorus towards the Sea of Marmara, after walking for about 10 minutes you will look down to your right and see these big "steps" with pillow couches on them. You go sit, some guy comes and takes your order for chai, salep, tost, whatever you want and brings it to you. It's a lovely place to sit in the sun or watch the sunset and get a view of the European side on the water." Good luck!
Thinking about booking a trip to Turkey? Check out our cheap Turkey holidays here.