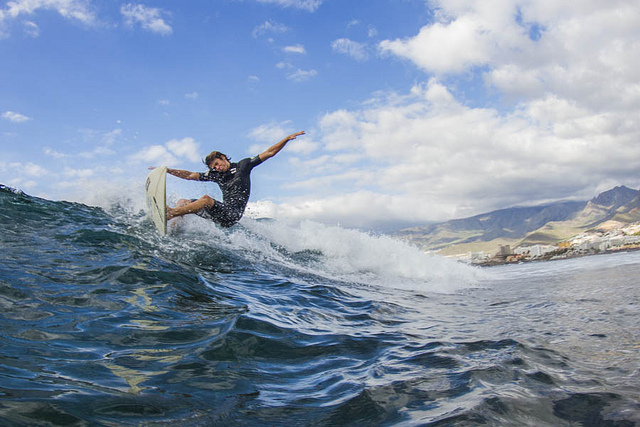 Tenerife often means sun, sand sea and… sunbathing. But just because it's hot and the beaches are beautiful doesn't mean this spectacular island is only for the sun worshippers. If you're not a sunbathing type or you just fancy giving it a break, here is an alternative list of 11 things to do in Tenerife.
Take a Vineyard Tour
It's always wine o clock when you're on holiday, right? And for those of you with a taste for a bit of vino, you might also be interested in finding out a bit about how the Canarians produce wine on Tenerife. There are several vineyards on the island and one of the best is Bodega Cueva Del Rey Vineyard. It's not particularly "touristy," so you get a real feel for a working vineyard and, of course, a good tasting session.
San Cristóbal de La Laguna
As a UNESCO World Heritage site, La Laguna is simply stunning. It lies in the North of the Island and retains its traditional charm. Again, this is a place on the Island that has avoided becoming "over touristy." This is certainly a beautiful city and well worth exploring.
Scuba Diving
Take in Tenerife from a whole different viewpoint – a sub aquatic one! There are beginner's scuba diving opportunities in most of the tourist resorts and the island has some of the most beautiful diving sites in the world.
Golf
Tenerife has some simply cracking golf courses. So if you fancy an afternoon (or two) perfecting your skills, head to Costa Adeje for some of the best courses on the island.
Stargazing at Teide
Tenerife's volcano, Teide, is also a perfect spot for some stargazing. And those with a keen interest in astronomy will enjoy one of the several tours offering tourists the opportunity to get hands on with a telescope alongside the pros.
Head to La Gomera
Ok, so this is technically not quite something to in Tenerife, but it is something you can do from Tenerife. Ferries run from Los Cristianos to the neighbouring island of La Gomera regularly and it's a short trip. You can enjoy a day touring La Gomera. Warning – if you're taking a coach trip once on the island of La Gomera, there are some narrow, winding roads and steep drops! Not for the faint hearted.
Go for a Trek in Masca
There is no shortage of treks in Tenerife for the keen walkers. But perhaps one of the most beautiful is Masca. This tiny, mountain village retains all of its historical charm. Start in the village itself and walk down into the valley to Masca Bay and be picked up by a boat to return to Los Gigantes.
Medieval Night
At the castle in San Miguel you can enjoy a medieval themed night. Sangria, food and knights on horseback battling. This is certainly an alternative night out for Tenerife tourists.
Loro Parque
The Loro Parque is amongst the island's biggest tourist attractions. So this isn't an off-the-beaten track option but it's a great family day out. The 33-acre zoo has chimpanzees, gorillas and tigers amongst its animals.
Siam Park
For something a little more white knuckle, Tenerife's Siam Park is one of the best tourist attractions on the continent. From its artificial Thai beach to its breathtaking free fall water slide, this is a day you'll remember.
Siam Mall
Shopaholics rejoice! Siam Mall (right next to Siam Park, no surprises) caters to the retail therapy seekers in the hunt for fashion, gifts and essentials. There are also a number of places to eat here too and a little playground for the children.
It's Not All Beaches!
So, as you can see, there's far more to Tenerife than a tan! Take your pick from UNESCO World Heritage sites to white knuckle water rides. And to book your perfect break, take a look at our Tenerife holidays today.