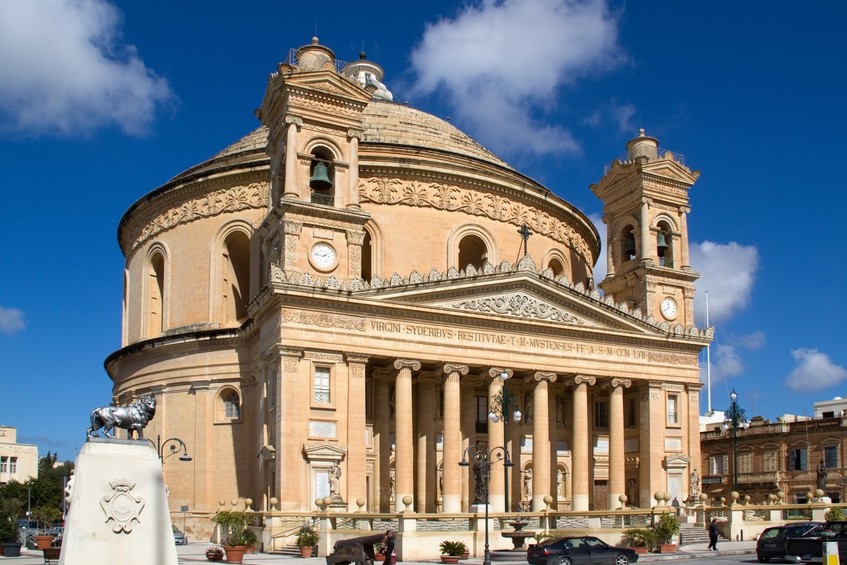 Malta is rich in history. It's mentioned in the Bible. British novelist Anthony Burgess set Earthly Powers there and playwrights Sir Walter Scott and Christopher Marlowe have also used it as the background for their works.
Its location, south of Sicily, north of Libya, east of Tunisia and west of Crete means that it has been a pawn in a lot of political games. From Arab rule in the 8th century, to Norman capture, then the House of Barcelona, slavery by Barbary pirates, French occupation and then becoming part of the British Empire before its eventual independence in 1964.
If you want to see the cultural side of Malta, you won't have to travel far. We list the best historical sites to visit, which will give you a deeper understanding of the island.
Hal Saflieni Hypogeum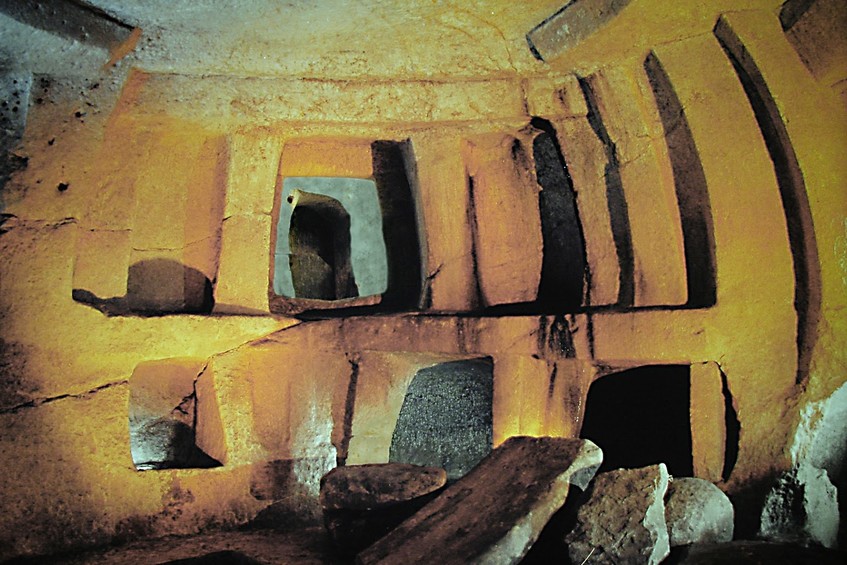 Image via Wikicommons
Hal Saflieni Hypogeum is a unique underground site that was used as a burial ground in pre-historic times. This necropolis is a UNESCO World Heritage site and it's been calculated that around 7,000 bodies were buried there over a period of centuries. The halls, chambers and passages, which were cut out of rock, cover around 500m2.
Ggantija Temple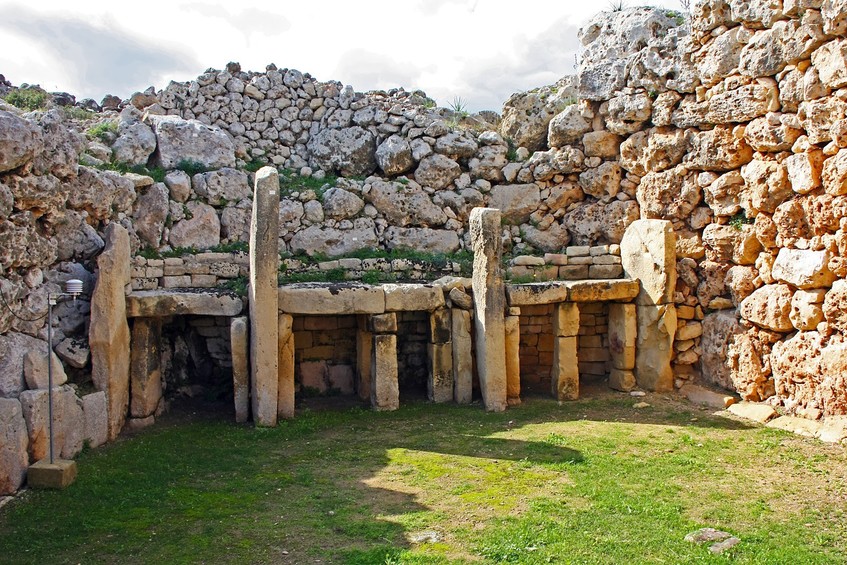 Image via Wikicommons
Older than the pyramids of Egypt or Stonehenge, the Ggantija Temple is another UNESCO world heritage site on the island of Gozo. Consisting of two temples which were built around 3,600-2,500 BC, they are the world's oldest freestanding structures, and also the world's oldest religious structure. They are believed to have been the site of an Earth Mother Goddess Fertility Cult.
Mosta Dome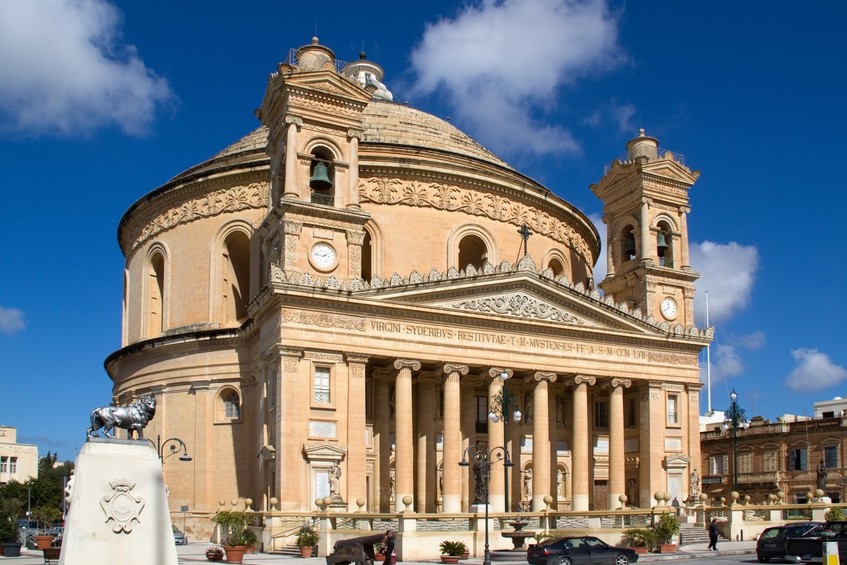 Image via Wikicommons
One of the most celebrated churches on Malta, this building has the third largest rotunda in the world. Built in 1860, it is dedicated to Our Lady. It is most famous for a 200kg bomb that fell through its dome in the second world war. The bomb didn't explode, thus sparing the lives of the 300 parishioners who were attending mass. The bomb – minus detonator, which was removed shortly after – is now exhibited in the church.
Tarxien Temples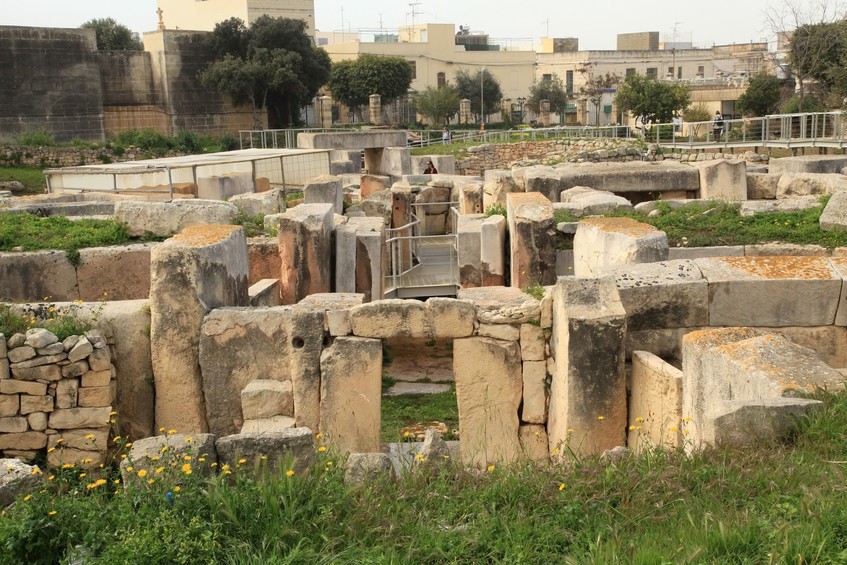 Image via Wikicommons
Accidentally discovered by local farmers in 1914, these temples are believed to have been built between 3,600-2,500 BC. Historians believe that the site was used for animal sacrifice and rituals due to the amount of bones and flints found by archaeologists.
https://images.holidaygems.co.uk/blog/2017/august/malta/Malta1-GozoCitadel.jpg
Gozo Citadel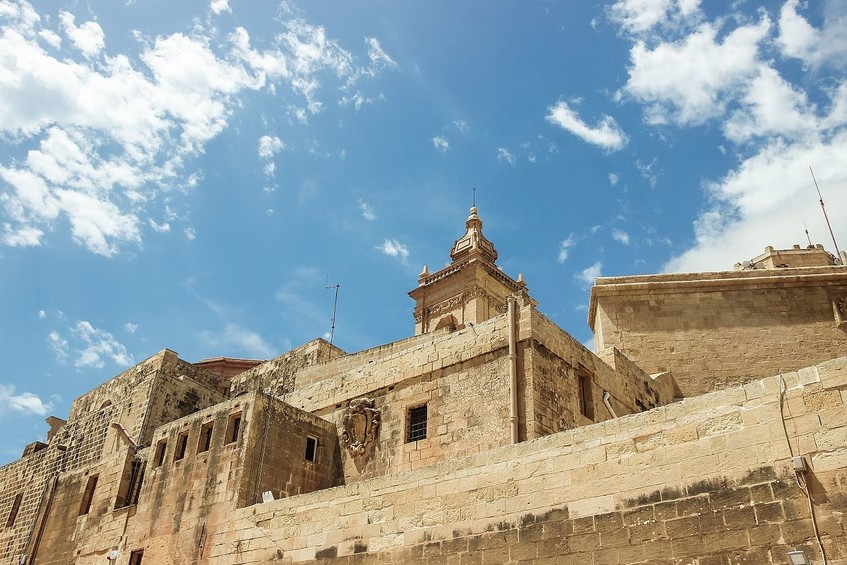 Image via Wikicommons
Built around 1500 BC, this has been actively used since the Stone Age. Ancient Phoenicians, Romans and the Knights of Malta have all had significant development on the structure.
In the Turkish and Berber invasion of the island of Gozo, up to 5,000 inhabitants hid within the walls of the citadel. However, under a constant barrage of cannon fire, the islanders were forced to surrender and were taken as slaves.
50 years after the event, the citadel was restored and tourists can now ascend the tower and enjoy one of the best views in Malta.